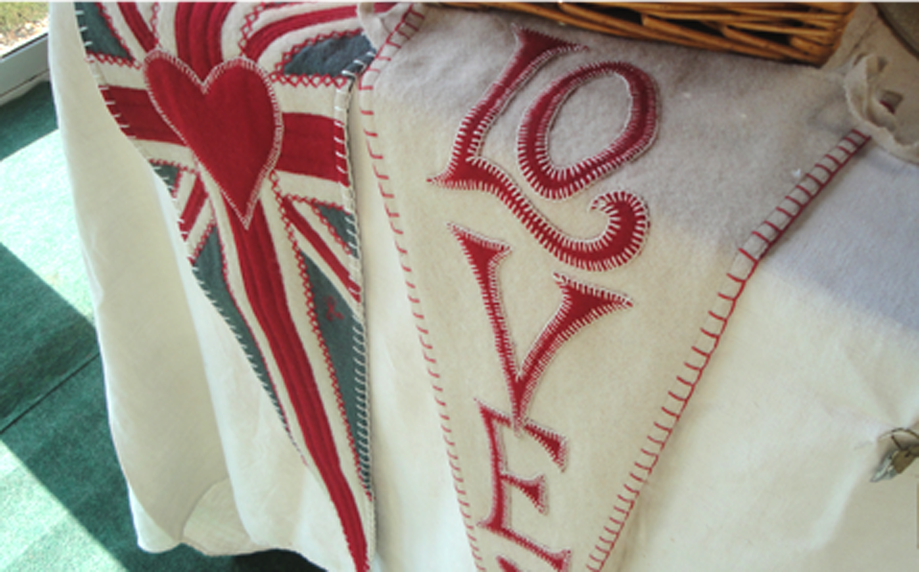 Hi Stephanie,

On behalf of my team and the 100 plus ball goers that attended our Hollywood  Ball, I would like to thank you on how wonderful the hog roast was.  There was plenty of hog for everybody and It was thoroughly enjoyed by all! We will be speak highly of your  professionalism  and recommend the  services of Serendipity Street to all that enquire.  We look forward to working with you again in the near future. Thank you again! Amy Jolly

To Dearest Stephanie,

I wanted to email to thank-you so much for Saturday. Your crockery looked Wonderful, your ladies were so kind and dressed to fit the theme which I loved! And the food and tea was just delicious.
We have had lot's of kind words from guests.
Beautiful meal so much better than a sit down, wonderful scones, loved the sandwich selection. All I wanted was a cup of tea an I got one.
The execution was seamless, timed to perfection and it appeared to be stress free which was what I loved. Your team fit our relaxed day to a teaIf you would like a recommendation I would be happy to write one. I will also give your name to everyone I know who is getting married!
Many thanks, Mrs Beau Roberts

Hi Stephanie,

Just wanted to take this opportunity to thank you for all your help on Friday, everyone absolutely loved the garden Décor. It was exactly how I had imagined it. Nichelle, London
Hi Stephanie,

Just a quick thank you to your team of helpers and yourself for all that you did yesterday. Everyone loved the food and the vintage china really looked beautiful. We couldn't have wished for a more perfect day.
Thank you once again.
Claire & Joh
Hi Stephanie, Just wanted to say, what a great find your site is. Lots of lovely stuff and great prices!

Hi Stephanie,

Thank you again for making our magical day happen. Your creativity and time given is much appreciated.
We are both sending you lots of love and best of luck in your future ventures. Aleks and Kam xxx London
Hello,

Just back from holiday today and have received the butter dish I bought from your website. I absolutely LOVE it! Thank you very much,
Georgia Pettipher
Samuels Wedding

My wife and I had our hearts set on out Alice/Tea Party themed reception from an early stage in our wedding preparations. We had the venue and we had our guest list, what we didn't have was a tea party. Stephanie was recommended by a friend and thank god for Stephanie. Between her and the venue we didn't have a thing to worry about. We put a great deal of trust in Stephanie and she didn't let us down. The first time we saw the venue dressed was as we walked in to the garden after the ceremony. She did an amazing job, the garden looked incredible.
As the day went on people kept saying how much fun they were having and how great the venue looked. It was the little touches to the venue and the table that made everyone smile; from the drink me/eat me tags to the vintage chairs to the mismatching cups and saucers. Clearly Stephanie had put a lot of thought into our wedding and it worked.
Stephanie also proved us with all our cakes for the tea party (seem to make sense getting it all from the same place) and we were not disappointed. The cakes were great! We even had a giant cup cake as our wedding cake, which tasted equally as great.
I would have no hesitation in recommending Stephanie to anyone looking for help with their wedding, their party or any other celebration that they are planning.
"Thank you Stephanie"
Thank you so much for the gorgeous Tams tea cup trio sets, I absolutely love them! Was going to give them as a gift but not sure I can part with them now! They even survived being thrown across the back of the postman's van this morning – a tribute to your careful packaging.

Katherine Lowe
Marvellous Vintage!!

Recently purchased some further items from Stephanie. Beautifully packaged
and items exactly as described and photo, and all in excellent condition.
This website is pure gold and a real treasure trove.
Thank you Stephanie
We used Serendipity Street at our wedding in August. They provided all the vintage crockery and tableware for our informal tea party style wedding breakfast, they went out of their way to find other pieces that were not part of their held stock and even threw in their chalk board to welcome our guests! They assisted our caterers in serving the guests throughout the event which was above and beyond our requirements for them and were thoroughly professional. They are a wonderful company and it was a pleasure to share our day with them. We would highly recommend them as we are certain they could cater for any type of event.

Naomi & Daniel Turrell (married 13th August 2011).
Would just like to say a big thank you for my four purchases. A pair of Art Deco bowls, 50's toast rack, Small 30's trinket jar, Deco cake plate. They were all beautifully packaged.  All items were exactly as described and I am extremely pleased with all of them. Will definitely recommend your website to others, and I look forward to further browsing and purchasing other items.
The teapot and milk jug I ordered were waiting for me when I arrived home this evening. They are both beautiful and I couldn't be happier with them. I can't wait to show them off at my 'high tea' party next week. The holly hock seeds were a lovely surprise / addition! I look forward to planting them!

Thank you, Esther
I have just got back in after visiting but I would like to thank you very much for your good service for what you have done for me.  I will be in touch if and when I see any other articles I would like to buy from your website. Once again thank you.

Yours, Louise.
Hello,

I would like to thank you for a great shopping experience. The item was delivered promptly, the item, a caddy matic was in super condition. Last, but not least, great communication. I will be purchasing from you again,
Many thanks, Sean
Just to say thanks very much such a quick and fast response, just as I opened my email to see when it was to be delivered there was a knock at the door and there it was, 5mins before the beginning of the time slot!

It was just what we were looking for and the picture truly did it justice, Laura, my daughter-in-law to be will be most pleased as this is to be a centrepiece on her wedding table, which is to be a very retro affair!
Once again thank you very much,we shall continue to look at your website and see what else you have on show
Thanks, Jane and Laura
Love the teapot, pours beautifully

Many thanks
Mrs Brown, Tunbridge Wells
Thank you for sending me the hand mirror – it is much nicer than I had expected and so beautifully packaged.  For once, I feel the packaging was well  worth the cost!   I will probably buy one for myself later and will browse your site properly when I have more time.  Thank you.

Regards, Carol
Love the jelly mould

Thank you
Simon, London
Wow I love my jubilee matches, just perfect. Will order again very soon.

Karen, Bury St Edmunds
Great Service plus some extras, we'll be back soon

Mr Mann, Ipswich
Thanks very much for my glass cake plate, safely received today. I just love it!

Regards, Anne